Today I would like to show you some beautiful places " in fair Verona"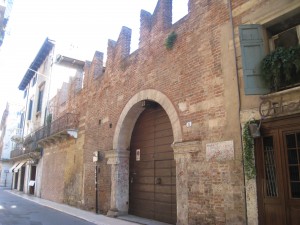 This is Romeo's House next to Piazza dei Signori.
Today it's a private house and you can't visit it inside. However it's worth seeing it from the outside, it's really beautiful!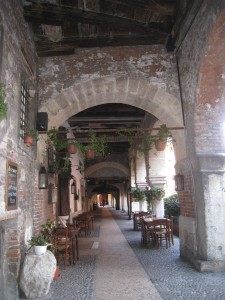 This is Sottoriva , one of the most typical streets of Verona.
Here you can find a lot of picturesque taverns and "trattorie" with the best local dishes and a great selection of wines.
Ponte Pietra, the most romantic and famous bridge in the town.
After the wedding this is the right place to take some  romantic pictures.
Come and visit this beautiful place!