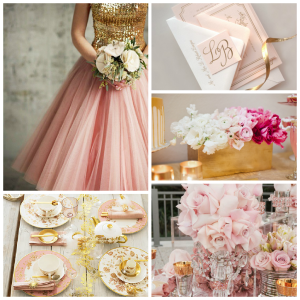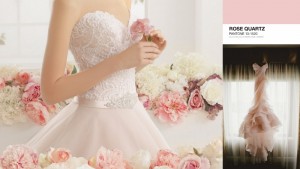 According to Pantone, the world-renowned authority on color and provider of color systems, the wedding colour 2016 is Rose Quartz.
This is the most female, sensual and romantic colour.
If you decide to get married in Spring or Summer, match it with the White colour or the Ivory White.
For your wedding in Winter choose the rose quartz-gold colour, which is very fashionable and refined.
If you love the shabby chic style you can match it with a light grey nuance.
If you are looking for a very romantic wedding, this is your perfect colour!